Sinnapse Marketing Agency
Sinnapse Agency, a Brasilian advertising agency specializing in digital marketing.
The agency has developed its own methodology and software solutions to help their clients acquire new consumers and generate more revenue.
ProntoLight is a Brasilian food delivery service with a mission to help individuals enjoy healthy diets on a daily basis and achieve their fitness goals.
The companies empowered SoftBlues to develop a WooCommerce-based plugin for creating and editing individual menu plans to bring more value to people keen on healthy eating and food budget planning.
SoftBlues just rocks when it comes to advanced back-end development. Whatever they do, they keep in mind both technology and business aspects of the project. They bring expertise, and this is more than just software outsourcing.
Leonardo Mafra
Front-End Developer at Sinnapse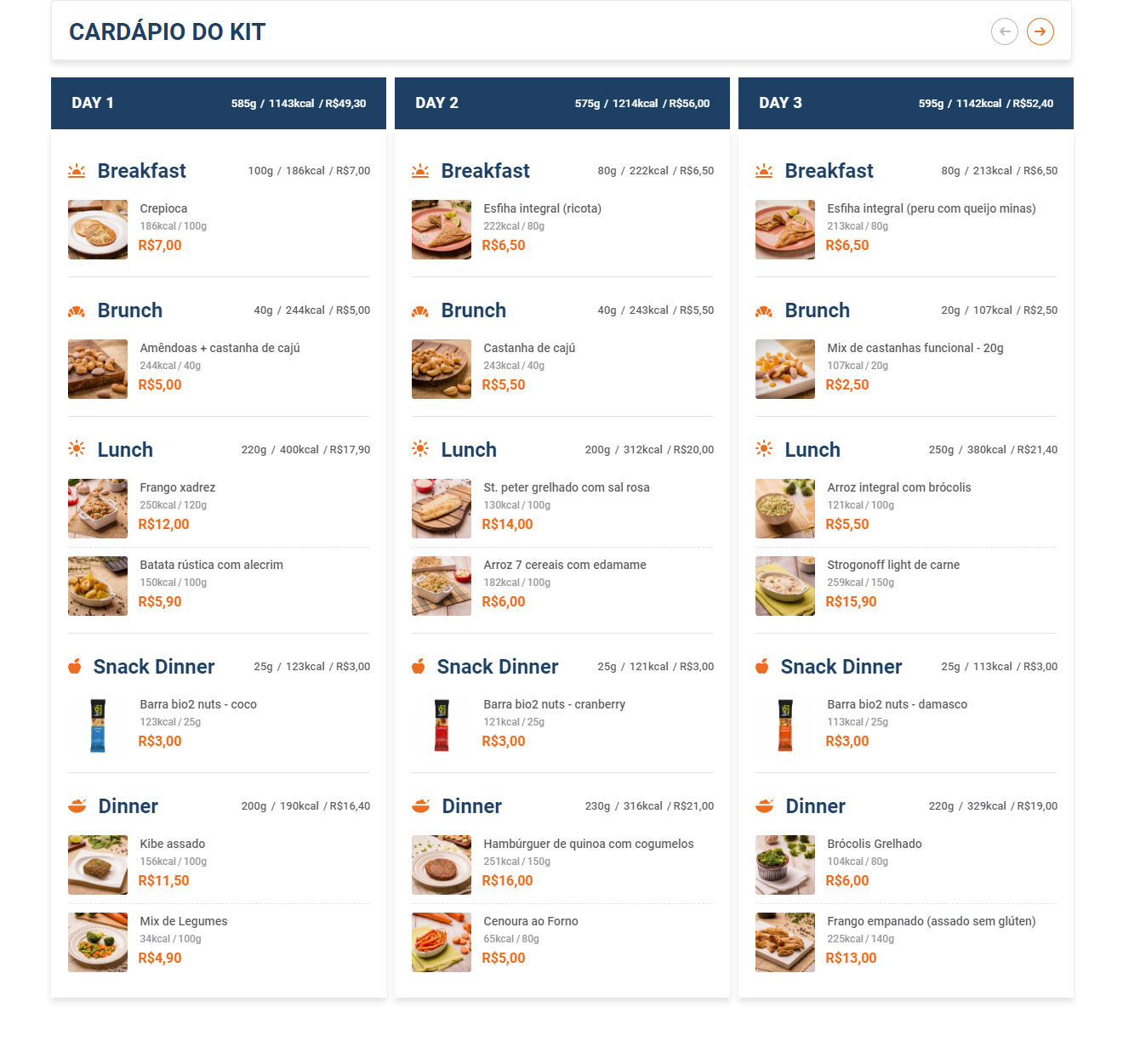 Challenges
The store offers ready-to-use healthy menus, although if a customer doesn't like a particular meal, he can remove it and substitute by another one from the store. At the same time, the customer will receive a report on his menu budget, his weight progress and calories consumed. The online store admin is able to suggest any number of different menu combinations for any period of time. On the other hand, a customer is able to customize his own menu according to his preferences (choosing menu items from the store selection).SoftBlues implemented the idea of customizable menu, price and calorie calculation option together with weight tracking.
Bussines Benefits
Long-term menu planning options

Flexible menu selection and WooCommerce product kit formation

Admin option of WooCommerce product kit formation

Improved menu budget planning

Sensible calorie intake and weight control

Effective food delivery scheduling

Payment gateway integration with ERP
Solution
WordPress and WooCommerce seemed like perfect technology to ensure cost-effectiveness, as well as flexibility and prompt delivery.
SoftBlues designers created the store menu which matched the general website stylistics:
a product – screen product
menu for the selected day – screen menu
Menu editing option for a customer – screen menu editing
The front-end of the project was designed with React and Ajax technologies, because user-friendly interface, together with fast database performance and a number of other interactive features were really important for the food delivery service customers.